View Deals
When the View Deal submodule is selected from the dashboard or sidebar, the Deal View List page will display.
On this page you will have a similar view of the dashboard near the top to access other modules along with a list of all the deals available for viewing.
The user has different filter and search options, to include how many rows( Deals) are displayed per page.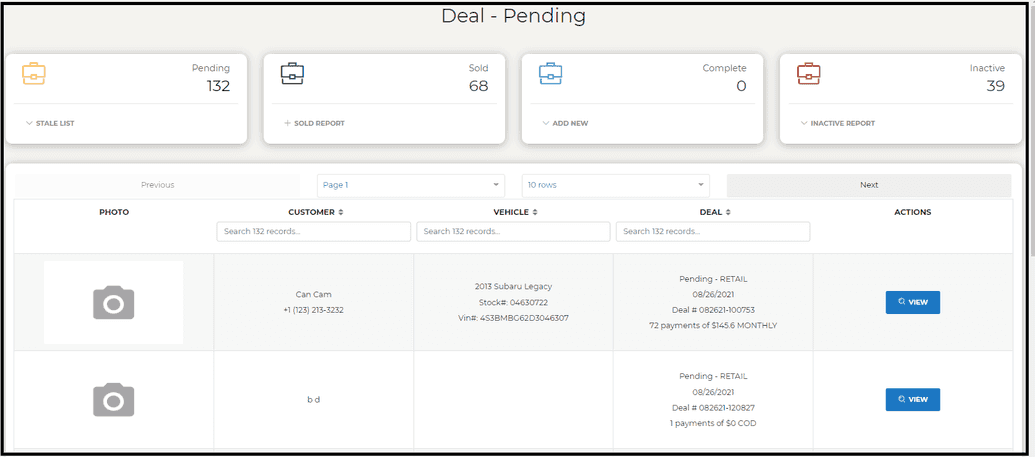 Once a deal is selected with the view button, the user will be taken to the deal screen to edit information similarly to the Deal page.